Skills of my teaching:
about my works I could call revolutionary. I observe a lot and this allows me to model and cure arcs oscillatory of club face in connection with the body.
I teach the swing in 60 minutes of practice. I help with steps and the sequences of the impetuos, vitality, rules of Physics in an oscillatory arch.
We simulate the correct swing, repeating periods well determined and planned.
For best results will take weeks of work, which the student will complete the preparation of the training cycle of his choice.
This cycle of training will allow students during the day to train the swing and while they are asleep can store their exercises or work.
With discipline, effort and time each week they will see small and great improvements.
To achieve the goal we set ourselves, the student should take seriously the course of training to derive the efficacy, completing the cycle of training with a maximum period of six months.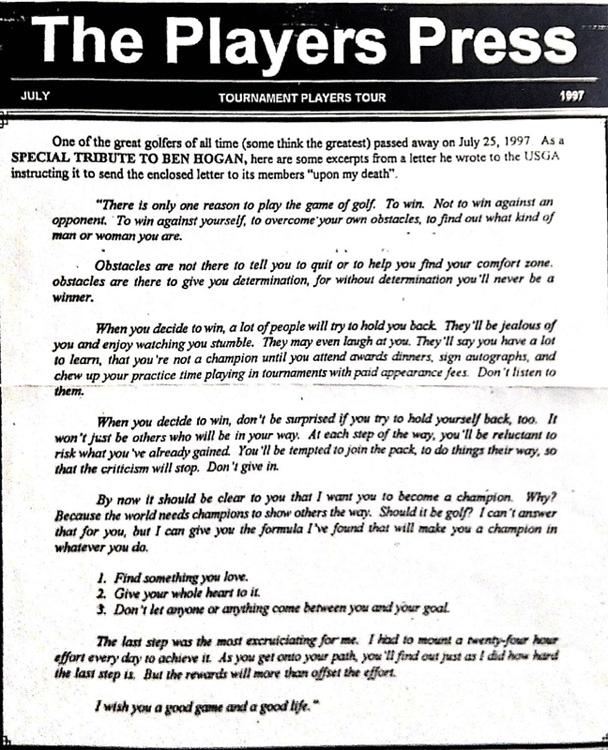 G Y M O N L I N E

A 2010 review of published scientific research suggested that exercise generally improves sleep for most people, and helps sleep disorders such as insomnia. The optimum time to exercise may be 4 to 8 hours before bedtime, though exercise at any time of day is beneficial, with the possible exception of heavy exercise taken shortly before bedtime, which may disturb sleep. There is, in any case, insufficient evidence to draw detailed conclusions about the relationship between exercise and sleep. According to a 2005 study, exercise is the most recommended alternative to sleeping pills for resolving insomnia. Sleeping pills are more costly than to make time for a daily routine of staying fit, and may have dangerous side effects in the long run. Exercise can be a healthy, safe and inexpensive way to achieve more and better sleep.

The benefits of exercise have been known since antiquity. Marcus Cicero, around 65 BC, stated: "It is exercise alone that supports the spirits, and keeps the mind in vigor." Several mass exercise movements were started in the early twentieth century to realise the benefits of exercise. The first and most significant of these in the UK was the Women's League of Health and Beauty founded in 1930 by Mary Bagot Stack that had 166,000 members in 1937. However, the link between physical health and exercise was only discovered in 1949 and reported in 1953 by a team led by Jerry Morris. Dr. Morris noted that men of similar social class and occupation had markedly different rates of heart attacks, depending on the level of exercise they got: bus drivers had a sedentary occupation and a higher incidence of heart disease, while bus conductors were forced to move continually and had a lower incidence of heart disease. This link had not previously been noted and was later confirmed by other researchers.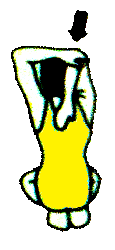 Stretching is a form of physical exercise in which a specific muscle or tendon (or muscle group) is deliberately flexed or stretched in order to improve the muscle's felt elasticity and achieve comfortable muscle tone. The result is a feeling of increased muscle control, flexibility, and range of motion. Stretching is also used therapeutically to alleviate cramps. In its most basic form, stretching is a natural and instinctive activity; it is performed by humans and many other animals. It can be accompanied by yawning. Stretching often occurs instinctively after waking from sleep, after long periods of inactivity, or after exiting confined spaces and areas. Increasing flexibility through stretching is one of the basic tenets of physical fitness. It is common for athletes to stretch before and after exercise in order to reduce injury and increase performance. Stretching can be dangerous when performed incorrectly. There are many techniques for stretching in general, but depending on which muscle group is being stretched, some techniques may be ineffective or detrimental, even to the point of causing tears, hypermobility, instability, or permanent damage to the tendons, ligaments, and muscle fiber. The physiological nature of stretching and theories about the effect of various techniques are therefore subject to heavy inquiry.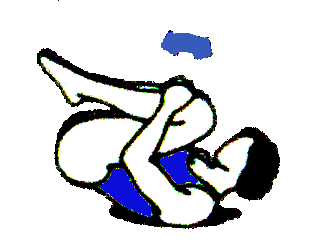 Studies have shed light on a large protein within skeletal muscles named titin. A study performed by Magid and Law demonstrated that the origin of passive muscle tension (which occurs during stretching) is actually within the myofibrils, not extracellularly as previously been supposed. Due to neurological safeguards against injury, it is normally impossible for adults to stretch most muscle groups to their fullest length without training due to the activation of muscle antagonists as the muscle reaches the limit of its normal range of motion.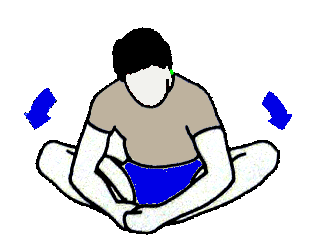 There are four different types of stretching: ballistic, dynamic, proprioceptive neuromuscular facilitation, and static stretching. Ballistic stretching is a rapid bouncing stretch in which a body part is moving with momentum that stretches the muscles to a maximum. Muscles respond to this type of stretching by contracting to protect itself from over extending. Dynamic stretching is a walking or movement stretch. By performing slow controlled movements through full range of motion, a person reduces risk of injury. Proprioceptive neuromuscular facilitation (PNF) is a type of stretch for a particular muscle and its specific job, so resistance should be applied, then the muscle should be relaxed. Static stretching is a type of stretch whereby a person stretches the muscle until a gentle tension is felt and then holds the stretch for thirty seconds or until a muscle release is felt, without any movement or bouncing.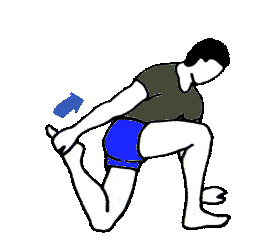 A study of soccer players showed a group who did dynamic warm up exercises and static stretches had fewer knee injuries than one that did neither. One review suggests that there are many beneficial stretches that can improve range of motion (ROM) in athletes, especially runners. It is also suggested that one stretching exercise may not be enough to prevent all types of injury, and that, multiple stretching exercises should be used to gain the full effects of stretching. It has also been suggested that proprioceptive neuromuscular facilitation (PNF) stretching yields the greatest change in range of motion, especially short-term benefits. It is also has reduced chance of injury because it allows for the stretched muscle time to adapt to the stretched position. If done properly, stretching can prevent injury, relax the muscles, increase range of motion and flexibility, and better one's performance, especially athletes.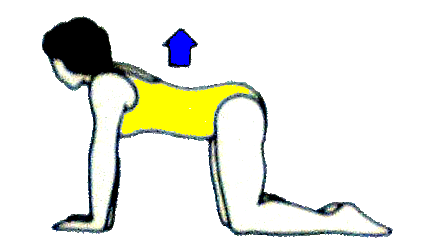 Stretching increases blood flow which prevents hardening of the arteries and it also produces synovial fluid, which lubricates the joints that are surrounded by the muscles; which in turn helps prevent arthritis[citation needed]. Stretching stabilizes the body's natural balance and posture, and aligns the joints leading to better coordination. After any physical activity, there is a buildup of lactic acid in one's body and by stretching the lactic acid is removed, therefore alleviating any muscle pain or cramps. It is important for a person to perform each of the four types of stretching properly to gain the benefits. It has been shown for example that intensive stretching has a synergistic effect with Plyometric training by protecting the joint and making it more receptive to the benefits of the plyometric drills. Additionally, stretching may actually aid in the growth of muscle tissue (muscle hypertrophy and hyperplasia), in a process similar to that of tissue expansion.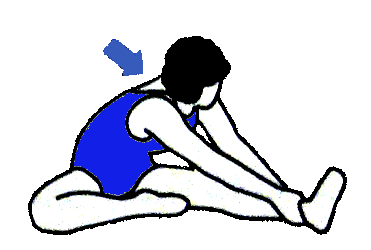 Over-stretching or stretching to a point where pain is felt may be inappropriate and detrimental. Effects on performance, both short- and long-term, may include predisposition to injury and possible nerve damage. Other research concludes that active stretching routines will reduce muscle-tendon viscosity and increase muscle compliancy and elasticity. In sports activities where there are little or no short-stretching cycles, (bicycling, jogging, etc.) stretching routines may be detrimental to athletic performance and have no effect on reducing injuries. A runner performing a seated, forward bend stretching position. Other theories included claim active static stretching increases inflow of Ca2+ from extra cellular spaces into the muscles being stretched. The increase of Ca2+ reduced the muscle twitch tension by up to 60%. Reasoning behind this claim is that increased levels of Ca2+ in resting muscles predisposes individuals to fatigue quicker than individuals who did not stretch. Static stretching in general reduces strength and power. It has also been shown to reduce stability in squats. Static stretching did not help reduce lower leg injuries in a study of military recruits. Static stretching prior to ballistic or heavy activity often decreases performance and may even predispose to injury.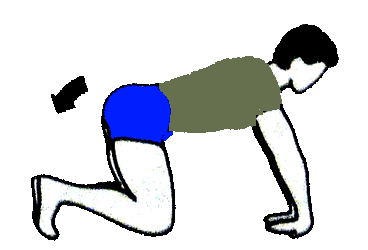 Some people are more flexible than others as defined by individual body flexibility score; this includes sex differences where females are generally more flexible than males. Stretching may not increase range of motion, but rather increase individual stretch tolerance, becoming detrimental to athletic performance. Among the factors these studies measure are capsular mobility, FlexiScore, and joint-muscle compliance. In activities where stretch-shortening cycles (SSC) are more prevalent, such as sprinting and jumping, the muscle-tendon units need to store and use more elastic energy In activities which do not require as much SSC such as jogging, a more elastic muscle-tendon unit is not needed.[clarification needed] The reason behind conflicting data is claimed to be due to the different levels of observed sports activity.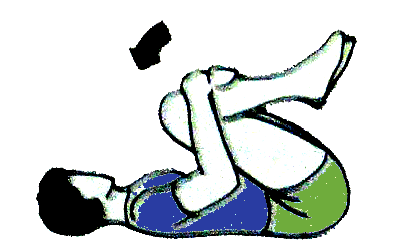 Physical exercise is any bodily activity that enhances or maintains physical fitness and overall health and wellness. It is performed for various reasons, including strengthening muscles and the cardiovascular system, honing athletic skills, weight loss or maintenance, and merely enjoyment. Frequent and regular physical exercise boosts the immune system and helps prevent the "diseases of affluence" such as heart disease, cardiovascular disease, Type 2 diabetes, and obesity. It may also help prevent depression, help to promote or maintain positive self-esteem, improve mental health generally, and can augment an individual's sex appeal or body image, which has been found to be linked with higher levels of self-esteem. Childhood obesity is a growing global concern, and physical exercise may help decrease some of the effects of childhood and adult obesity. Health care providers often call exercise the "miracle" or "wonder" drug?alluding to the wide variety of proven benefits that it can provide.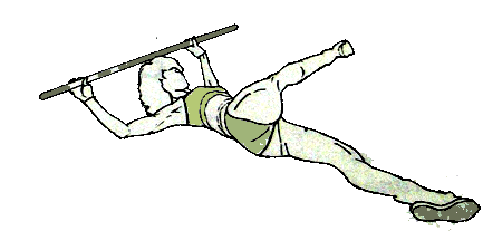 Physical exercises are generally grouped into three types, depending on the overall effect they have on the human body: Aerobic exercise is any physical activity that uses large muscle groups and causes your body to use more oxygen than it would while resting. The goal of aerobic exercise is to increase cardiovascular endurance. Examples of aerobic exercise include cycling, swimming, brisk walking, skipping rope, rowing, hiking, playing tennis, continuous training, and long slow distance training. Anaerobic exercise is also called strength or Resistance training and can firm, strengthen, and tone your muscles, as well as improve bone strength, Balance, and Coordination. Examples of strength moves are pushups, lunges, and bicep curls using dumbbells. Anaerobic exercise also include weight training, functional training, eccentric training, Interval training, sprinting and high-intensity interval training increase short-term muscle strength. Flexibility exercises stretch and lengthen your muscles. Activities such as stretching help to improve joint joint flexibility and keep muscles limber. The goal is to improve the range of motion which can reduce the chance of injury.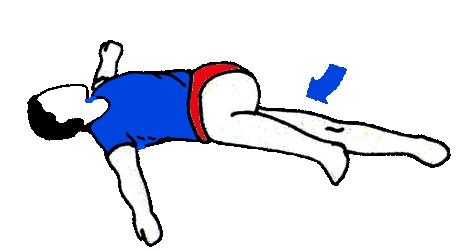 Physical exercise can also include training that focuses on accuracy, agility, power, and speed. Sometimes the terms 'dynamic' and 'static' are used.[citation needed] 'Dynamic' exercises such as steady running, tend to produce a lowering of the diastolic blood pressure during exercise, due to the improved blood flow. Conversely, static exercise (such as weight-lifting) can cause the systolic pressure to rise significantly (during the exercise).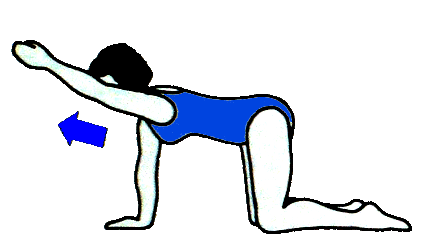 Physical exercise is important for maintaining physical fitness and can contribute positively to maintaining a healthy weight, building and maintaining healthy bone density, muscle strength, and joint mobility, promoting physiological well-being, reducing surgical risks, and strengthening the immune system. Developing research has demonstrated that many of the benefits of exercise are mediated through the role of skeletal muscle as an endocrine organ. That is, contracting muscles release multiple substances known as myokines which promote the growth of new tissue, tissue repair, and multiple anti-inflammatory functions, which in turn reduce the risk of developing various inflammatory diseases. Exercise reduces levels of cortisol, which causes many health problems, both physical and mental. Conversely, exercise increases levels of saliva nitrite, which can be converted to the nitric oxide, thereby, increasing intensity and training load. Saliva testing for nitric oxide serves as a marker for training status. Endurance exercise before meals lowers blood glucose more than the same exercise after meals.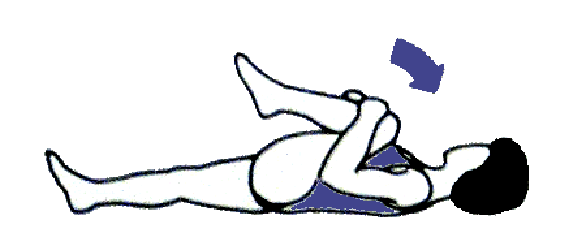 According to the World Health Organization, lack of physical activity contributes to approximately 17% of heart disease and diabetes, 12% of falls in the elderly, and 10% of breast cancer and colon cancer. There is evidence that vigorous exercise (90?95% of VO2 Max) induces a greater degree of physiological cardiac hypertrophy than moderate exercise (40 to 70% of VO2 Max), but it is unknown whether this has any effects on overall morbidity and/or mortality. Exercise in space: Astronaut Daniel Tani, Expedition 16 flight engineer, works out at the Unity node of the International Space Station using the short bar of the Interim Resistive Exercise Device (IRED) to perform pull-ups to increase his upper body strength while in a microgravity environment Both aerobic and anaerobic exercise work to increase the mechanical efficiency of the heart by increasing cardiac volume (aerobic exercise), or myocardial thickness (strength training).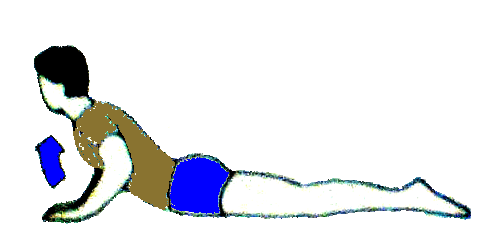 Ventricular hypertrophy, the thickening of the ventricular walls, is generally beneficial and healthy if it occurs in response to exercise. Not everyone benefits equally from exercise. There is tremendous variation in individual response to training; where most people will see a moderate increase in endurance from aerobic exercise, some individuals will as much as double their oxygen uptake, while others can never augment endurance. However, muscle hypertrophy from resistance training is primarily determined by diet and testosterone. This genetic variation in improvement from training is one of the key physiological differences between elite athletes and the larger population. Studies have shown that exercising in middle age leads to better physical ability later in life.
Copyright © Sauro Prosperi Design